About Us
GRS was started in 1982 by Michael Adamson from a passionate hobby which has grown into an international business. The business started off in G Scale (1:22.5 scale, 45mm gauge) and 16mm narrow gauge (1.19 scale, 32mm gauge) and has steadily grown into the largest supplier in the UK. Over the last 20 years Michael's son, Matthew Adamson, has worked alongside his father sharing his passion for the business and the range has been extended to include Gauge 3 (1:22.5 scale, 64mm gauge), Gauge 1 (1:32 scale, 45mm gauge). Now Matthew has taken over the running of the business and has introduced ready to run 5 inch and 7.25 inch coal fired ride on locomotives – which can be seen in the showroom. We now have over 7,000 products on offer – all of which can be seen on this website!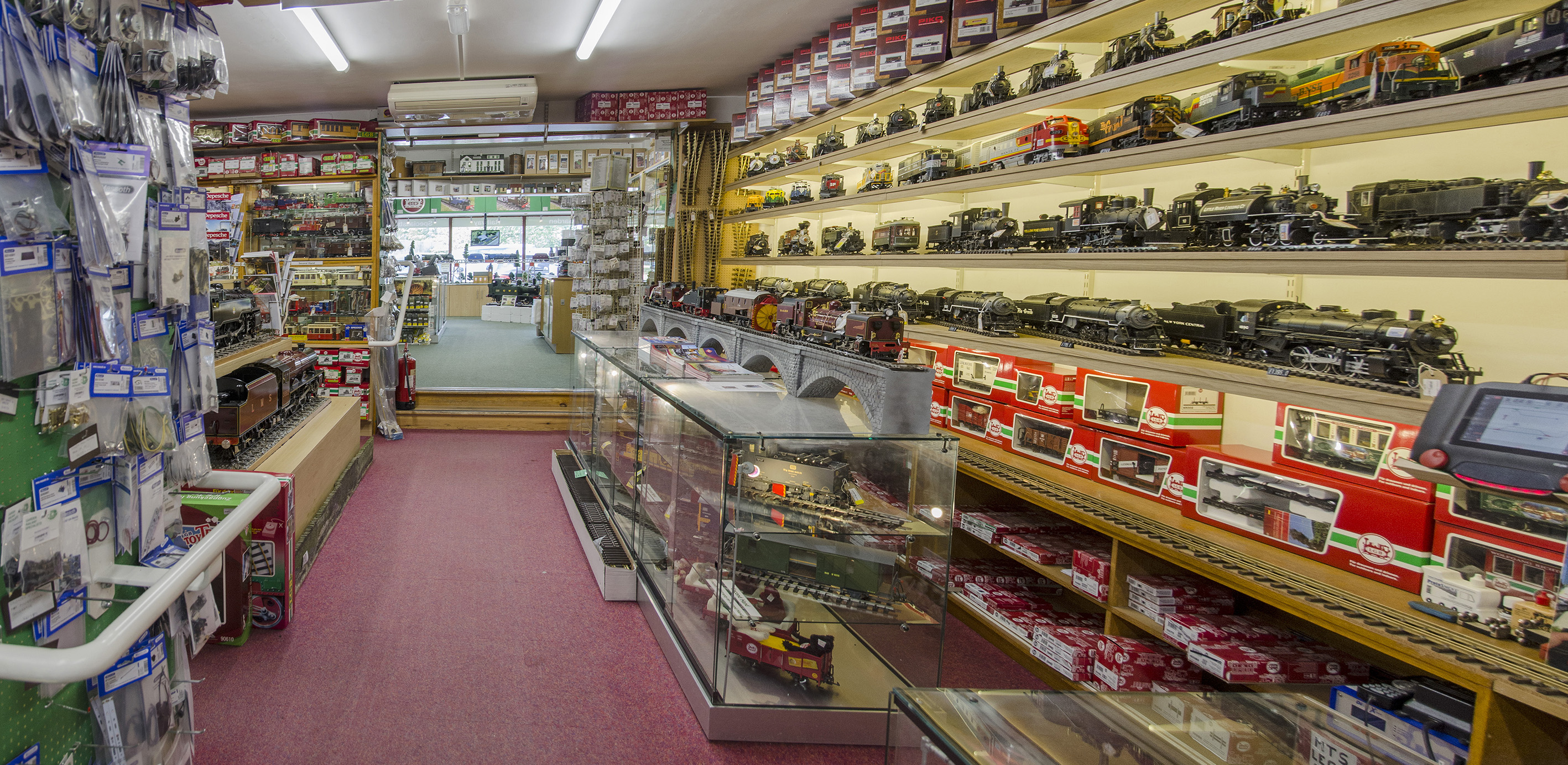 GRS is a traditional family business and strives on giving expert advice and service, which we consider essential for good customer relations. If you would like to be kept up to date with all new products and special offers, enter your email address on our website (bottom left corner) and you will receive our emails (about 15 per year).
Our website contains various resources for learning more about the hobby and we have newsletters, catalogues, details of our design & build service, custom track work information, custom painting and lining service, our own YouTube channel and even a virtual walkthrough of our showroom!
In G45 there are extensive stocks available of locomotives, rolling stock, track, both set and flexi types, buildings and accessories from all over the world covering American and European prototypes. All the major manufacturers are represented in our stock inventories. However GRS have not stopped there and have taken note of customer feedback. British Outline has been asked for many times and because of this interest over the years GRS has developed extensive ranges of its own products for the scale in British Outline. These have proved to be extremely popular. Because of our extensive range of kits, GRS has for many years manufactured its own range of waterslide transfers, covering all the major prototypes and freelance versions as well.
The Live Steam locomotive manufacturers like Roundhouse, Accucraft and Kingscale have in no small measure helped to increase awareness of British Outline and GRS has never been slow to offer the thrill of real steam to those who wish to have a 'real hands' on experience and get their hands dirty! When purchasing a live steam model, we offer a free 1 hour consultation to ensure that you can get up and running as soon as possible.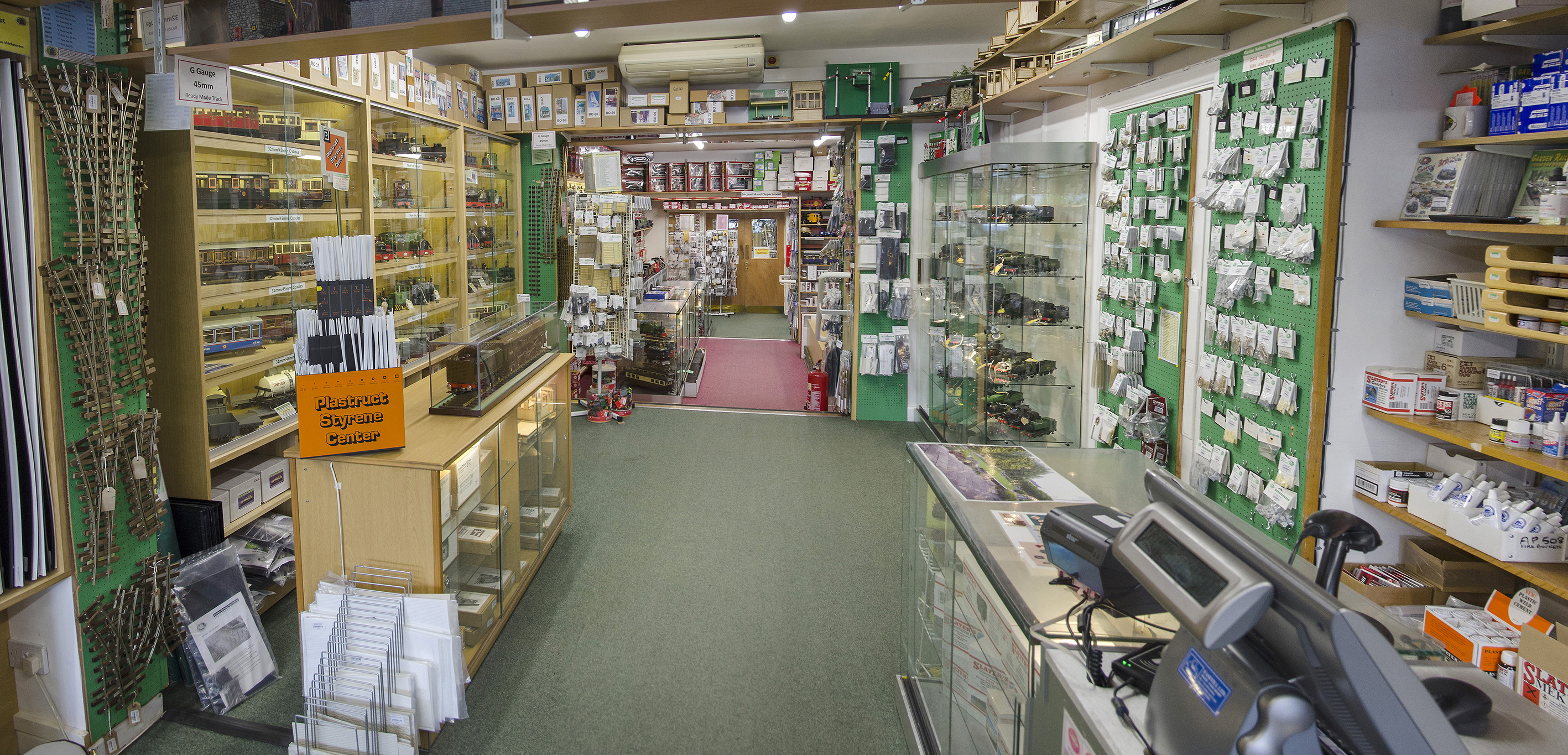 As part of our after-sales service we offer repairs, upgrades and conversion to radio control for battery, electric or live steam models.
In the Buildings department, we offer a large range of weatherproof resin building kits including several sizes and types of station, goods shed, signal boxes, loco sheds, water tower and water columns, permanent way huts, diesel depot, terraced cottages, church, pub and shops.
Garden railway infrastructure is manufactured in concrete and metal to produce girder bridges, tunnel mouths, viaducts, platforms and retaining walls. For obvious reasons, concrete products have to be collected from our shop in Princes Risborough, or from one of the many exhibitions that we attend (by prior arrangement and pre-paid).
For those who like 'to do their own thing' GRS have a myriad of castings and assemblies from our own kits, which are available separately. If you can't see what you want on our website just email us or give us a call.
For many years garden railways have been operated by radio links. Today is no different, but the systems are considerably more sophisticated, covering both digital and analogue types. GRS offers help and guidance on the purchasing of these products from manufacturers, such as Massoth, Piko, ESU and Marklin. We also regularly run training courses in control systems – see our training page for details of the next course available. For those requiring battery traction, we can offer products and advice on the Revolution system.
For the beginner we suggest you purchase a copy of 'Railways in Your Garden from the Ground Up' which tells you all you need to know to get started. This book is a beginners manual showing you how to go about building a garden railway. To go with this book, we have several DVD's, professionally made hour long programmes, which set out to show you the many different types of garden railways, and are great for ideas and getting the imagination working. We offer a complete starters pack which is available on this website!
We also offer an extensive range of secondhand goods – continuously topped up by buying complete collections, from small to large, trade-ins and we also offer to sell on a commission basis for 20% plus VAT.
Pay us a visit and you will be amazed at the amount of stock we hold – you may even be offered a cuppa!